Dear Rich & Jennifer,
If there's one thing we've all learned this year, it's that resilience is crucial. Those who have it carry on, and, in some cases, even thrive during tough periods.
The dictionary defines resilience as: the capacity to recover from difficulties.
So, how do you improve your capacity to recover?
One way is to make your business better and stronger. You can do that by learning new skills, implementing better systems, and exploring smarter ways to work. To increase your resilience as a sales associate, you can also take a closer look at the support, training and resources you're getting and see if you need to make a change.
If you do decide to check out what other offices offer, give me a call. I'd be happy to discuss the ways in which we're helping our sales associates become more resilient and successful.
We can meet for a chat via Zoom. Contact me anytime.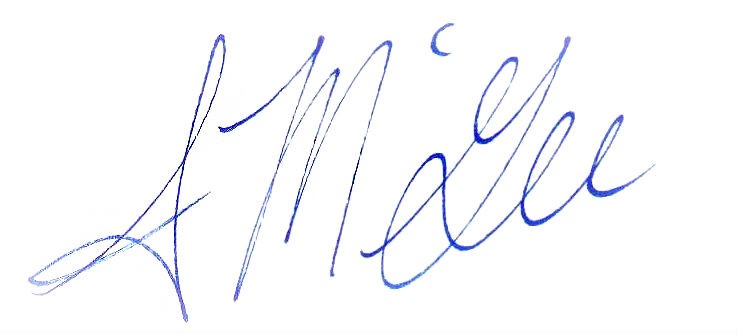 Shannon McGee
Branch Manager
ABC Realty
1-866-665-0018 x.223
Michele.Morgan @abcrealty.com
Generating Better Quality Leads
As you know, not all leads are created equal. For example, you may get 100 leads from one source that go nowhere, while you generate four leads from another source and end up with three that convert.
How would you rather spend your time? Would you rather be chasing down dozens of bad leads, or following up on a handful of very good ones? The answer is obvious. That's why it's important to pay attention to lead quality. You want to focus on those sources of leads that are most likely to turn into new clients.
These days the best leads come from client referrals and geographic farming. However, in your particular situation, there may be other sources too.
So, be sure to invest more of your marketing dollars and time in those sources that produce the highest quality leads.
How to Get a Better Response to Your Follow-ups
Making calls and sending emails to follow up with prospects can be frustrating. The first attempt is easy. But after that, what do you say on the third, fifth or eighth attempt? You don't want to keep asking, "Do you have any questions?" or "Have you made a decision about moving yet?"
The trick to following up effectively is to add value at each attempt. There are a lot of ways you can do that. You can attach a helpful article from your blog, offer to recommend needed professionals (i.e. a mortgage advisor), provide insightful updates on the local market, or send a high-value direct mail newsletter, to name a few.
When you add value, you're building your relationship with the prospect and positioning yourself as the sales associate they'll want to choose.
3 Tips for More Effective Virtual Home Tours
Virtual home tours are becoming increasingly popular. They're not a substitute to seeing a home in person, but for many buyers, they're the next best thing.
You may have already done a few of these videos. Here are some tips for making yours even more effective:
Avoid being constantly in the scene. Yes, you can guide the viewer through the property as you would in person. But, at least in some shots, let the viewer see the home without you in the frame.
Linger on the best features. Hone in on desirable features, such as the floor-to-ceiling brick fireplace or the modern kitchen appliances.
Do more showing than telling. You don't need to explain every detail, as you might in a written property description. Too much narration can be distracting.
Try these tips when making your next virtual home tour video.
8 Ways to Get More Referrals from Past Clients
Referrals are your best leads. In most cases they're the ones most likely to convert. Here are some tips for generating more referrals from your past clients:
If you've lost touch with past clients, call them. Re-boot those relationships and promise to stay in touch.
Reach out to past clients once a month. The ideal way to do that is with a good direct mail newsletter.
Call each quarter, and arrange to drop by in person once a year.
Occasionally, let clients know that you welcome referrals and would appreciate their recommendations.
Always thank a client when they've recommended you. When a client feels you appreciate their referrals, they'll be more likely to refer you again.
Remember client birthdays and other anniversaries. Everyone appreciates getting a "best wishes" call, email or greeting card.
If your client is active on social media, follow them. Like or comment on their posts, when appropriate. Be an active part of their network.
Once a year, put together a client appreciation event of some kind. It can even be online. Invite them to bring along a friend or neighbour.
Your past clients can be a goldmine of referrals. Don't ignore them!
How to Give Your Motivation and Drive a Quick Boost
When you're feeling sluggish and unmotivated, what do you do? Do you down a cup of strong coffee? Well, that might work in the short term! But to keep feeling positive and energized the rest of the day, you need to have a few other pick-me-ups in your motivation toolkit.
Here's a strategy worth trying.
Think back to all the times when you had a lot of drive and motivation. Try to remember what triggered those feelings. Then make a list. That will reveal motivation-boosting techniques that work best for you.
Say, for example, you did a training exercise and discovered that when you got your to-do list done early in the morning, you felt energized. What does that tell you? Get your to-do list checked off early!
Here's another example: Say, while doing this exercise, you discover that when you do something to improve your business - for example, set up a marketing system to target a new geographic farm - you feel a surge of motivation. What does that tell you? When you're having a low-energy day, do something positive for your business.
The point is to understand what uniquely motivates you and then use those insights to keep you at the top of your game.
"Business opportunities are like buses. There's always another one coming."
Richard Branson
"There's no shortage of exceptional ideas, what's missing is the will to execute them."
Seth Godin
IXACT Contact Solutions Inc.
If you do not wish to receive future emails, please click unsubscribe.

ABC Realty, 170 Don Mills Road South, Toronto, Ontario M8R 6H2 Canada

Trusted Email Powered by IXACT Contact®